We offer the following shipping options:



1. you create yor own package and post it at the post office counter
2. the postman picks up your device directly from you at the agreed time: select the shipping method 'pick@home' and then order
3. click on 'empty package' on the postal tool ant the postman will come with a Dispobox (additional CHF 7.-)

Payment conveniently by credit card in invoice.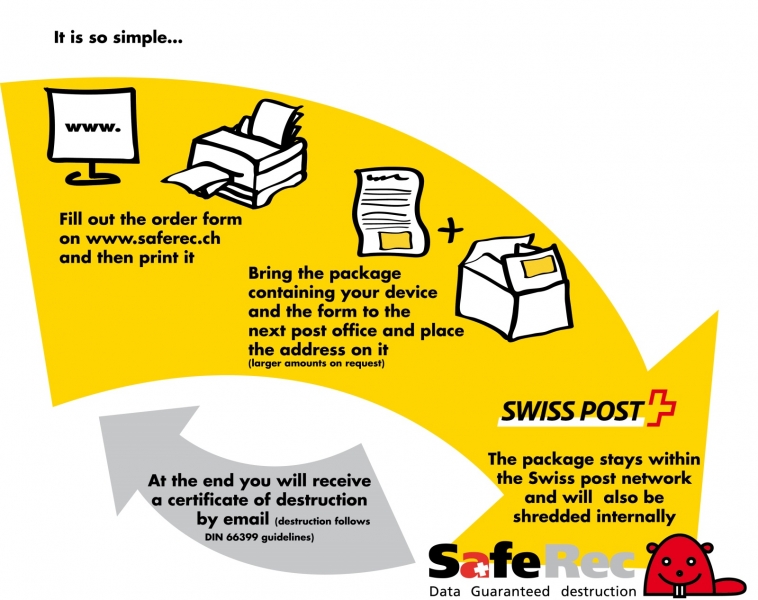 Our brands
Within SafeRec's network we work together with the following partner.

Our partner are authorized to receive your data storage devices. They have access to our homepage and handle some administrative work relating to your order and forward this directly to SafeRec. We can therefore ensure the same safety standards. The final certificate of destruction you will receive in any case directly from SafeRec by email.